Nationwide Lender in
Alternative Financing
Brass Financial Group is a full-service mortgage lender for real estate
investors & homeowners nationwide.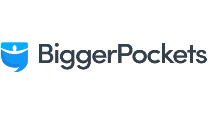 Get your loan.
Skip the hard parts.
Here's how we cut out the unnecessary steps to make getting your mortgage easy, fast, and stress-free.
STEP 1
Start your Pre-Approval
We make the pre-approval process a breeze, by filling out our short form we can have you pre-approved in 24 hours or less for your loan request.
STEP 2
Streamlined Loan Processing
Our team makes the loan process easy, fast, and stress-free. With a short list of documents needed, we streamline the process to get you closed fast!
STEP 3
Close With Ease
Once your loan is cleared to close, you choose when you want to close and where you want to close, and get your funds that day!
Fill out the form to get the process started and one of our loan experts get in touch.
Single-Family & Multi-Property
Purchase & Cash Out Options
Terms from 12M to 2 Years
Up To 90% LTV & 100% Reno
SFR, 2+ Units, Condo, Townhome
Single-Family & Multi-Property
SFR, 2+ Units, Condo, Townhome
Purchase & Cash Out Options
Mixed Use, Retail, Storage
Purchase & Cash Out Options
Recently Funded Deals
Closings within 14-21 business days. Don't waste another day. Call Brass today!
GET YOUR MORTGAGE QUOTE TODAY!
Mortgage rates change every day, and your rate will vary based on your location,
finances, and other factors. Get your FREE customized rate comparison below:
Who is

Brass

We are a Nationwide Lender that funds Fix & Flip, Rental and Hard Money Loans fast.
We are a Direct Private Hard Money Lender that gets loans funded in days, not months that banks and other mortgage companies cannot or will not fund. We offer true No Income — NO DOC Loans, Fix & Flip, Long Term Rental Loans, Cash out or Purchase, In addition to our Business, Personal, and Commercial Loans.
$1 Billion
In total loans funded to date
50 States
Where we lend to real estate investors
30+ Years
Over 30+ years in experience
"Brass Financial Group was a pleasure to work with. They made things so easy from start to finish and answered every one of my questions throughout the process. I would definitely recommend them again to my clients."
"Outstanding service, great rates and they execute well under pressure. I recommend them to all my friends and family for friendly and swift investment loans. The more you use them, the better the rate becomes. Highly recommend Brass Financial Group for a top-tier lending organization."
"Brass Financial is the best company out there for people who flip real estate. Their program for flippers is unbelievable and their mortgage financing programs are the bees knees. Great, great job guys can't wait to do a ton more of business with you."
Billionaires In Progress Movement
Is a Brass Financial Loan Right For You? 
TALK TO A LOAN EXPERT NOW!